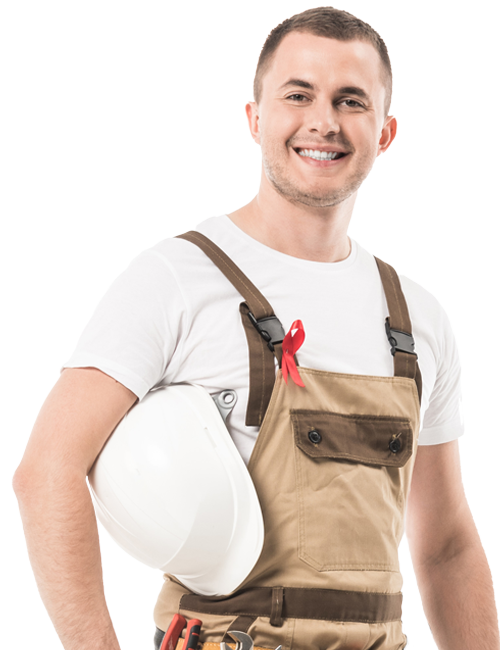 Über die gesamte Wertschöpfungskette der Bauwirtschaft hinweg präsentierten die jungen Unternehmen ihre Lösungen. Gezeigt wurden vor allem digitale Innovationen, die der Baubranche zukunftsweisende Prozesse und Technologien näher bringen. Mit Networking und dem Austausch untereinander wurde für beide Seiten eine Win-Win-Situation geschaffen, die die Digitalisierung am Bau fördern soll.
Termin für 2024 steht noch aus!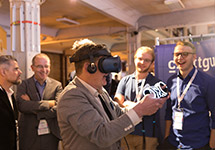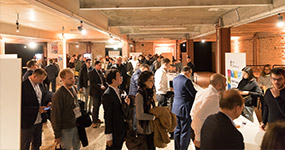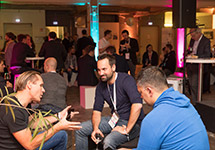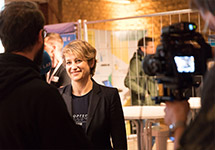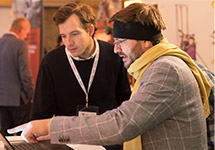 The TECH IN CONSTRUCTION is directed towards all those involved in construction, whereby the focus lies on building. The presenters are exclusively Tech-startups who develop solutions for architects, specialist planners, craftspeople, contractors, decision makers in construction companies and suppliers to the industry as well as manufacturers of construction materials and machines. Furthermore we expect Business Angels, Venture Capital companies, Accelerators, Company-Builders and Incubators who have specialised in Construction Tech, Prop Tech and Clean Tech.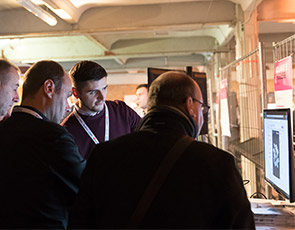 Roland Riethmüller
Events organizer

Erstmals wird zusätzlich zu den beiden Messetagen bei der TECH IN CONSTRUCTION am 11. Mai 2023 ein sogenannter Satellite-Event-Tag stattfinden. Über die ganze Stadt verteilt, finden dazu verschiedene Events rund um das digitale Bauen statt. Die Teilnahme ist für Besucherinnen und Besucher der TECH IN CONSTRUCTION meist kostenlos.
In 2023 for the first time in connection with the DIGITALE BAUWOCHE.
Vom 24. bis 28. April 2023 findet erstmals die Digitale Bauwoche will be held for the first time in preparation for and in conjunction with TECH IN CONSTRUCTION. This will give all visitors an overview of the exhibitors seven weeks before the event.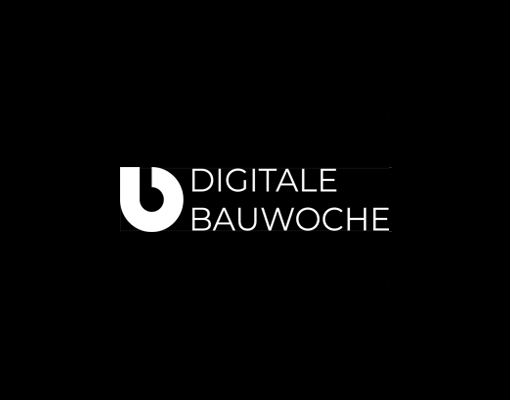 In 2023 there will again be a small entertainment program, which will be announced in time.
An beiden Abenden finden Get-Together mit allen Besuchern und Ausstellern statt. Für Essen und Getränke ist gesorgt.
Solutions that simplify and streamline the construction process help the construction industry to become more efficient.
Marketing and sales are also important for the construction industry. The startups in this focus show how to win new customers through lead generation.
The building stock produces a large part of the energy. Therefore, energy-efficient construction and renewable energies in buildings are becoming increasingly important.
The Internet of Things (IoT) is also finding its way into the construction industry. 
Knapp 100 ConTech-Startups aus Deutschland, Österreich, Norwegen, Finnland, Italien, Tschechien, Polen, den Niederlanden und den USA präsentierten ihre Innovationen der Bauwirtschaft. Mit dabei sind in diesem Jahr XBuild, tabya, Zenesis, OpenSpace, oculai, syniotec, LCM Digital, bobbie, VESTIGAS, Machine26, autarkom, comstruct, RoofUz, CATHAGO, ARE23, roometric, ConBotics, FoxBase, Makeo, CONTAKT, Planstack, Bauplanungen.de, Systemisches Bauen, Trustlog, VSK Software, vsave, ConnectingCase, BEG-Service, CONTIRIO, specter automation, Leasi, BIMsystems, Cosuno, Univelop, Baubutler, Opticon, autarc, eTank, n.core build, HdV Handwerker des Vertrauens, Gropyus, Urbanistic, OneStop Pro, Tenderfix, Modoplus, VIA IMC, Granlund, Koppla, Aufmaster, Teamsware, HiveDrive, Ambihome, ProMaterial, Wastebox, Solaga, Das Zahlwerk, AECmaster, Enerthing, Focused-ai, Perto, Cendas, One Click, Dipala, Bitumen beyond Oil, NUCE-consulting, Craftguide, Sonocrete, Projo, VePa Vertical Parking, Diconnex, Stavario, RDS-BIM, Referenzen.com, Emidat, Kjuup, Detectium, Lumoview, Vaira, Epur, Graphenepioneer, 12Build, Airteam, Handwai, Beeboard, Baumotor, Planradar, Plentific, ThinkBIC, Einfach dämmen, Statotest.B


At the penultimate TECH IN CONSTRUCTION 2019, nearly 100 startups from Germany, Austria, Switzerland, Bulgaria, Poland, Spain, Finland and Israel presented their products and services.
At the end we had 830 registrations, including: Holcim, Strabag Rail, Ten Brinke Group, FEGA & Schmitt, HOCHTIEF PPP Solutions, Deutsche Bahn, Triflex, BIM Berliner Immobilienmanagement, MBN Bau, Rheinzink, Vinci Facitities & Gebäudetechnik, Novoferm, B&O Service Berlin, Liebherr, KORODUR International, Wiha, Sweco, NEVARIS, UNDKRAUSS Bauaktiengesellschaft, Richter + Frenzel, Busch-Jaeger, Züblin Spezialtiefbau, Sievert, Max Bögl, BUG Vekehrsbau and much more.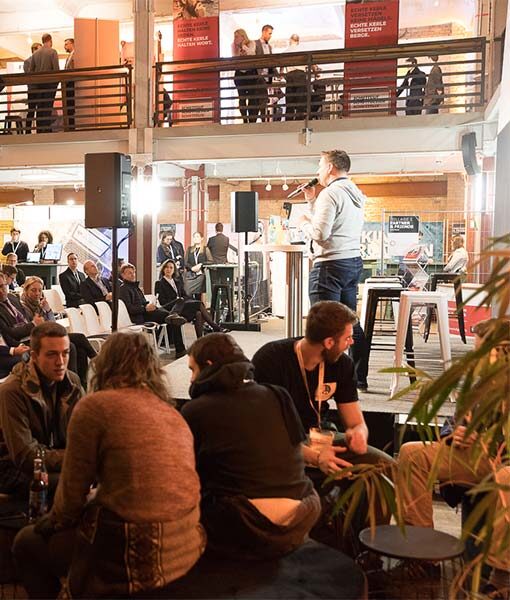 The penultimate TECH IN CONSTRUCTION in November 2019
The construction industry is booming, but there is a shortage of skilled workers. One way to eliminate this deficiency is to increase productivity through better and more efficient workflows. Around 100 startups have set themselves this goal and presented their solutions for the construction industry at the Tech In Construction trade fair in Berlin.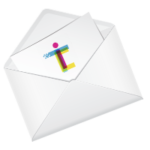 WELL INFORMED WITH THE TIC NEWSLETTER