The Startup trade fair TECH IN CONSTRUCTION builds a bridge between the construction industry and the relevant Tech-Startups. Whether it is lead generation, hard or software, eCommerce, Smart Home or whatever, if your target group is involved in the construction industry then TECH IN CONSTRUCTION is the right place for you. We will put you together with large and small companies from the industry as well as the right investors.
From 13 to 26 February 2023, members of the Bundesverband Digitales Bauwesen e.V. (BDBau) have the exclusive opportunity to register for TECH IN CONSTRUCTION. An application is not necessary for members!
After that, from Feb. 27 to March 12, 2023, the application process will run for free participation for all other ConTech startups.
Wir haben noch ein paar Plätze frei. Daher wird die Bewerbungsfrist letztmalig verlängert bis 31.03.2023!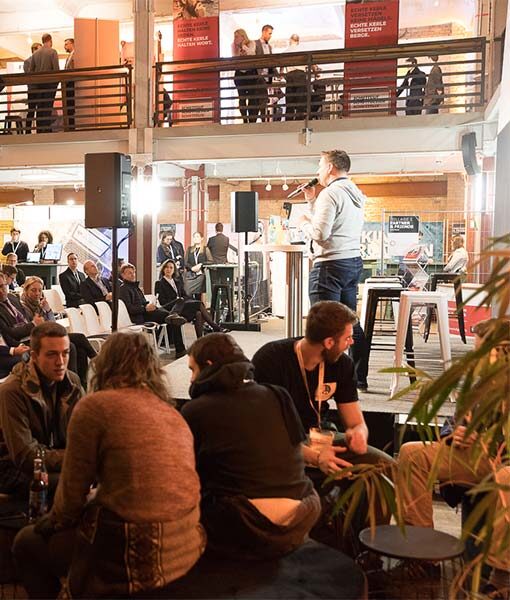 Please apply for free/paid participation in TECH IN CONSTRUCTION using the following form.
* Required fields
The startup trade fair, TECH IN CONSTRUCTION, brings young Tech-startups together with producers and suppliers of the construction industry as well as with Investors from the sectors of Contruction-Tech, Prop-Tech and Clean-Tech . Various services are available to ensure the companies gain access to the startups and their founders.

A significant presence at this trade fair signals the digital long-term perspective and increases visibility and attractiveness for potential investments. Use this opportunity to get into contact with the startups.
Fill out this form if you need more information. We will contact you as soon as possible.